Patrick Matthews owner/ operater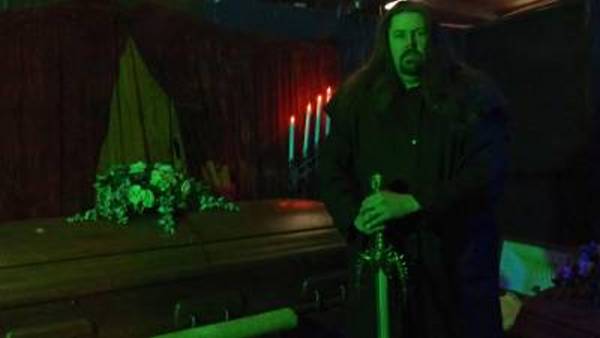 Patrick is a haunt veteran of over 27 yrs and is owner of NIGHTMARE STUDIOS, VAN HELSING'S HAUNTED HOUSE OF WAX, Terrorplex, Phantasms, Nightmares in Wax, Museum of fear , THE MORBID MARKETPLACE, NIGHTMARE IN THE HOUSE OF WAX, Theater in wax and the Zombie Apocalypse haunted houses.
Patrick started as a haunt actor working in many DFW Haunted attractions and quickly moved into creating props and room designs. Knowing he needed to take his skills to the next level NIGHTMARE STUDIOS was created!!! Today Nightmare studios has creations showcased in hundreds of haunted attractions, museums, Television shows, stage productions and motion pictures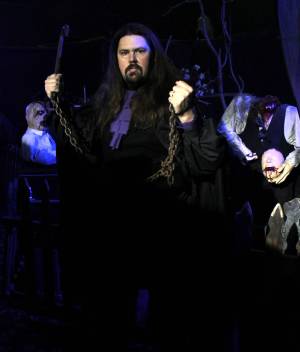 Heather Roberts,Matthews costume design/ seamstress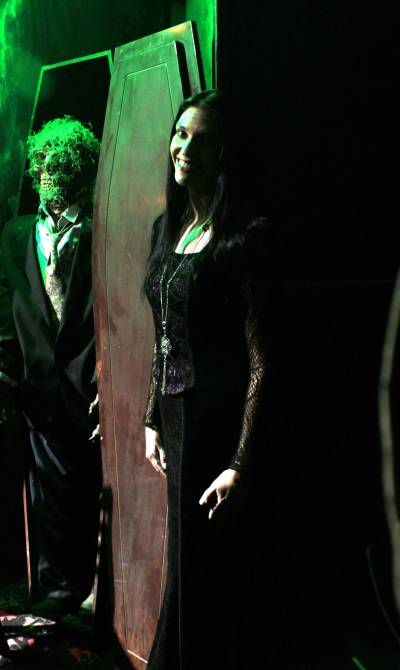 Heather is Patrick's wife of 22 yrs and assistant manager of NIGHTMARE STUDIOS. Heather is the senior costume designer and seamstress and faux painter and moral support for NIGHTMARE STUDIOS.